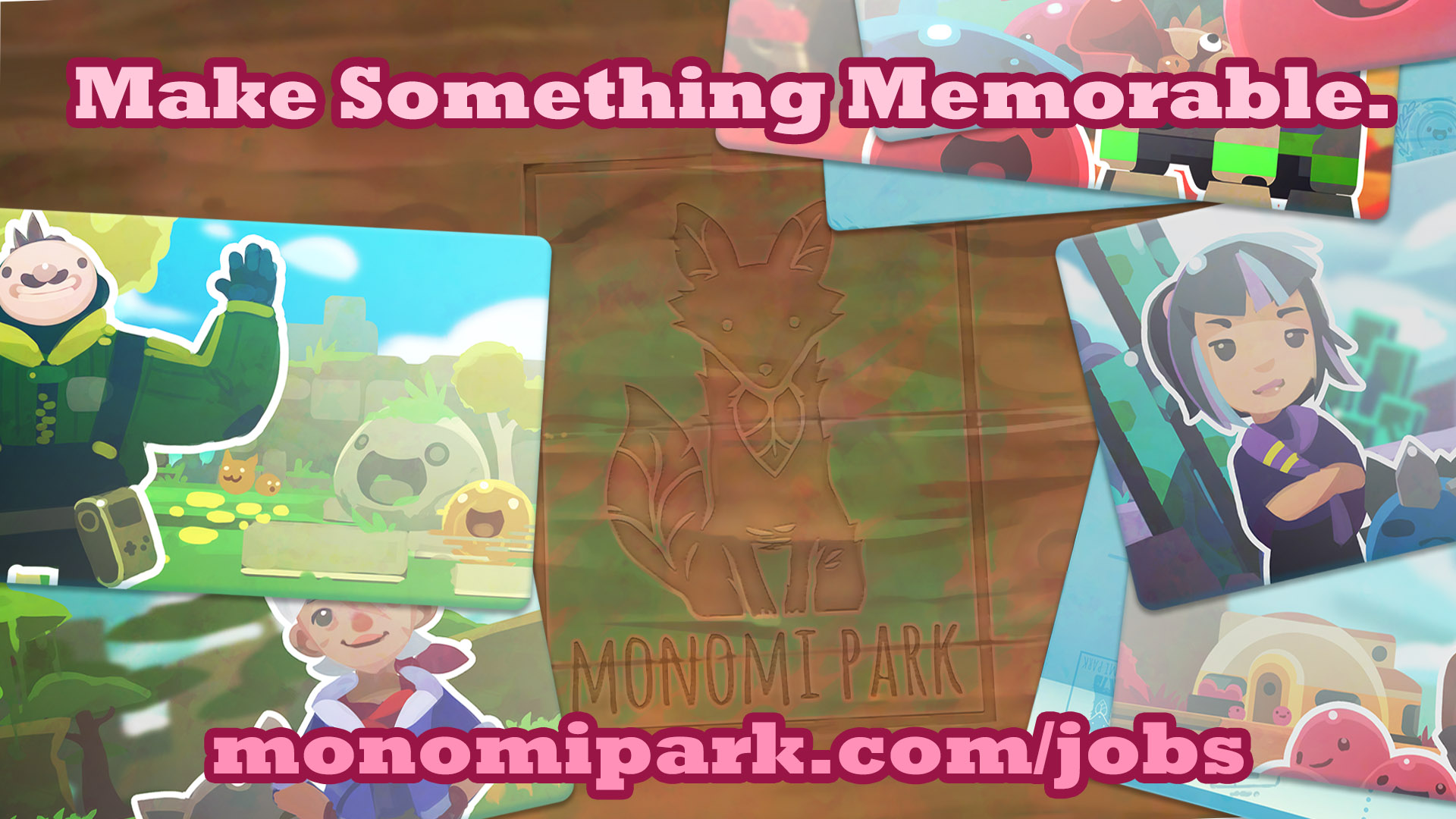 Available Position: Game Artist
---
Monomi Park is seeking a super talented artist to join our super talented crew!
This is a full-time position on-site in our San Mateo, California office.
We're looking for a game artist to help develop Slime Rancher as well as future, exciting projects. Our ideal candidate is well-versed in all aspects of game art, including 3d modeling, texturing, animation, and rigging. However, we'd like to see particularly great skill in character animation and concept art and a strong personal style.
Our art pipeline involves use of Autodesk Maya, Adobe Photoshop, and Unity. Experience with these or similar programs is required.
Industry experience is preferred.
About Monomi Park
---
Monomi Park is an independent game development studio located in San Mateo, CA. We are currently developing our first game, Slime Rancher, in early access. Slime Rancher has been a critical and commercial success, among Steam's best sellers for 2016.
Monomi Park has a laid-back atmosphere, fantastic health insurance for all employees, does not crunch, and values the voice of every member of our team.
How to apply
---
Send an email to jobs@monomipark.com with the subject line 'Game Artist Applicant: YOUR NAME' and include a url to your portfolio in the body of the email. Web portfolios and resumes are preferred. If attaching a resume, please format as a pdf. Do not attach portfolios.
We'll be in touch if we feel your experience is a match for this position.